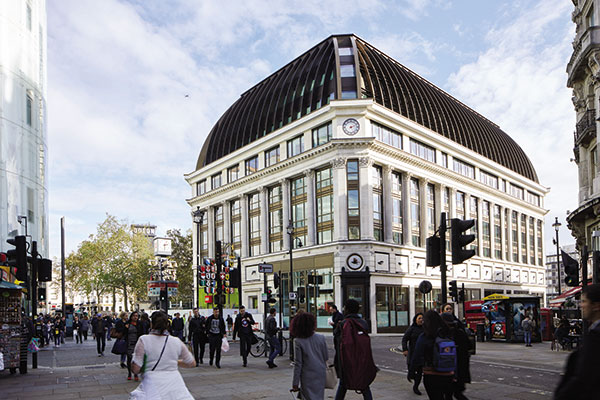 LSQ London
ROLE
Development Consultancy & Sole Retail Leasing Agent.
RESULT
Relocation/expansion of McDonalds and All Bar One plus new lettings to LEGO and TWG Tea.
CLIENT
Old Park Lane Management Ltd.
TESTIMONIAL
"When redeveloping Leicester Square we wanted a retail expert to assist us on the design of the space, a targeted approach to find the best retailers to complement this unique location and to diversify the retail offer on the square. Toby, using his undoubted experience and international reach, achieved this and the development is now a testimonial to the improving quality of the location."
James Cooksey
CEO, Old Park Lane Management Ltd.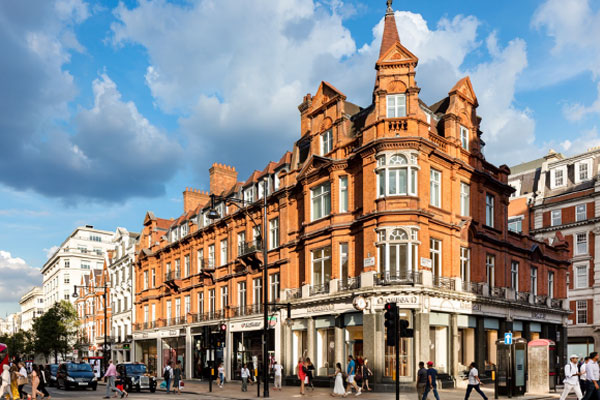 431-451 Oxford Street, London
ROLE
Development Consultancy & Joint Leasing Agent.
RESULT
Transformation of entire block, opposite Selfridges, by the re-positioning and letting of 6 new prime Oxford Street Stores to Omega, Watches of Switzerland, Ecco, & Other Stories, Dyson and Tesla.
CLIENT
Tribeca Holdings London Ltd.
TESTIMONIAL
"Toby was an integral part of the team that transformed this run down block into a Luxury Flagship Pitch through skillful marketing and negotiation with luxury brands. We took this Estate from being full of temporary occupiers to a Luxury Pitch opposite Selfridges, increasing the rental income from £3.1m per year at purchase to in excess of £10m per annum, post completion and leasing of upper floor offices."
Ashley Marrison
Director of Real Estate, Tribeca Holdings London Ltd.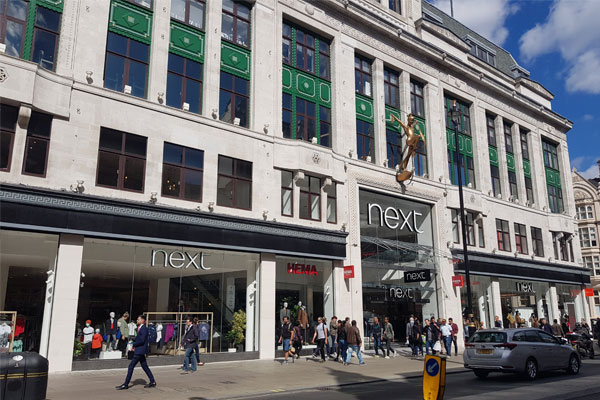 120 Oxford Street, London
ROLE
Development Consultancy & Leasing.
RESULT
Letting of 74,000 sq ft to Next plc at annual rent of £4.1 million.
CLIENT
Private Western European High Net Worth Family.
TESTIMONIAL
"The owning family selected Toby for his obvious deep knowledge of Oxford Street, experience and insightful advice. Toby identified Next as a key target at our first meeting and he worked hard to secure strong terms in the early stages of a falling market."
Sophie Willson
Asset Manager / Commercial Advisor.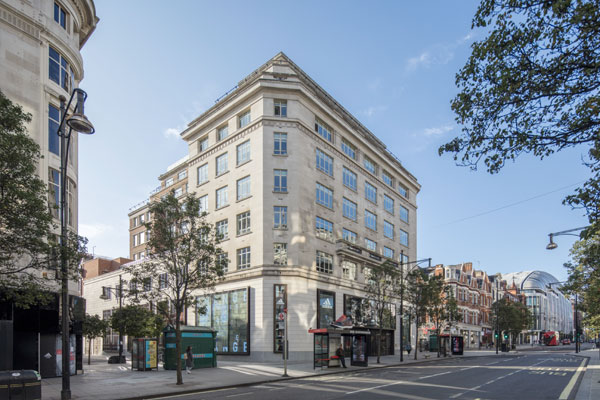 425 Oxford Street, London
ROLE
Development Consultancy & Sole Retail Leasing Agent.
RESULT
Letting of 33,000 sq ft to a world famous sportswear brand for their flagship relocation at annual rent of £6.1 million.
CLIENT
Stow Securities plc.
TESTIMONIAL
"As a 50% joint venture partner, Stow went to Toby for his expertise on reletting options for this parade of 4 shops with impending lease expiries. What started as a design for a 20,000 sq ft, two level store, was developed into a 42,000 sq ft four storey Oxford Street relocation for Adidas. Together with the joint agent, Toby generated offers from 6 international brands using his knowledge of demand and rental values on Oxford Street and prime retail markets across the world.
At each stage of design development, construction, marketing and leasing we received experienced, pragmatic independent advice from Toby, who always demonstrated a considerable breadth and depth of knowledge of the market. The project transformed the investment and we are extremely pleased with the result."
Julian Milne
Managing Director, Stow Securities plc.
LEGO World expansion
ROLE
Sole adviser on Location Strategy, x18 UK retail acquisitions & single point of contact for worldwide flagship acquisition programme.
RESULT
Delivered a worldwide network of prime street-located retail flagships & shopping centre stores.
CLIENT
LEGO Company Ltd.
TESTIMONIAL
"When Toby and team visited LEGO HQ in Billund, Denmark some 22 years ago, there were just 4 stores, in US theme parks. Today, there are over 180 stores worldwide. Toby personally delivered all 18 UK LEGO shops as well as Flagships in our home capital city of Copenhagen, Antwerp and more recently, Brussels.
Toby gets what LEGO is all about and shares our values, he has been a great ambassador for the brand, representing us in many real estate markets of the world. He has been the focal point of our successful expansion programme for many years, orchestrating a team of colleagues in the US, Europe, Asia and Australasia to identify and acquire the best possible retail real estate for the LEGO. More recently, Toby was instrumental in reducing occupancy costs across the UK network as a result of the Covid-19 pandemic. In the UK and France, significant savings were delivered through skilful negotiation.
All at LEGO wish Toby all the best in his new venture at Beacon Retail Consulting."
Deny Andolschek
Senior Director, Retail Expansion.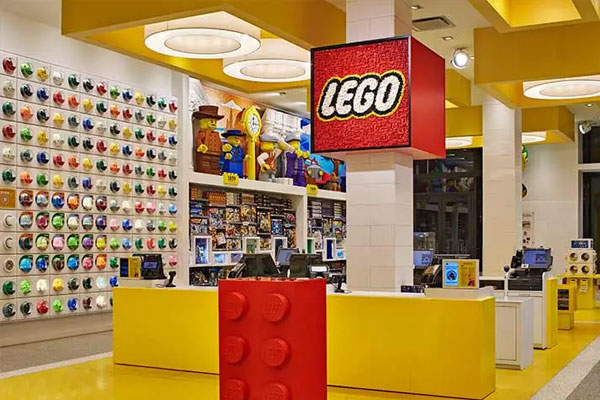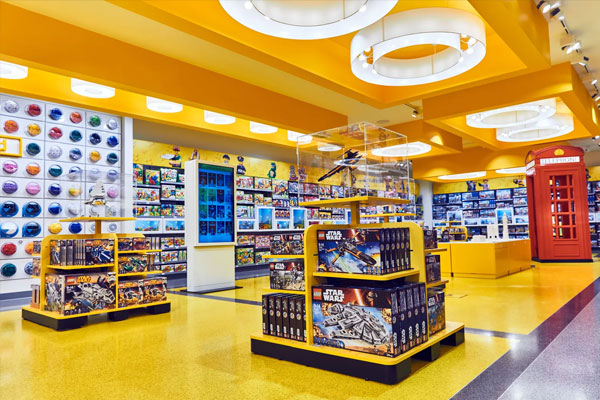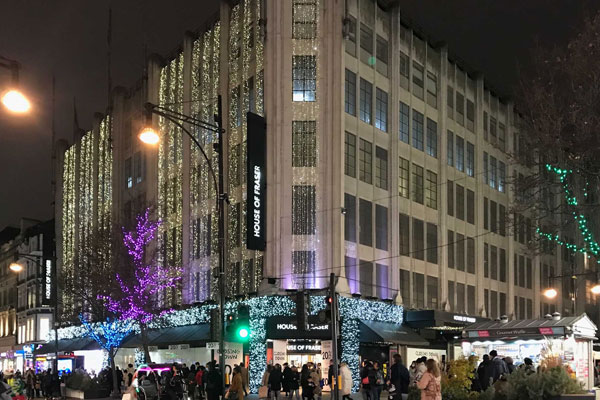 318 Oxford Street
Former House of Fraser. Retail & Leisure/restaurant units up to 70,000 sq ft. Completion summer 2024.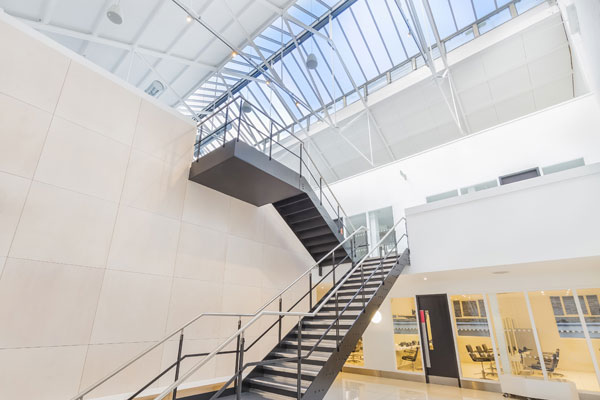 58 Buckingham Gate, SW1
Entire 17,000 sq ft building to let.
Riyadh, Saudi Arabia
Retail consultant 1.20m sq ft Total GLA Retail, F&B and Entertainment as part of a 4.4 m sq ft mixed use scheme – in collaboration with Benoy and Pragma Consulting.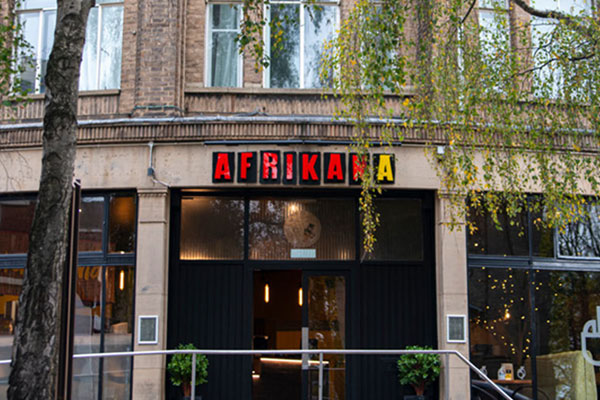 Afrikana Kitchen
Restaurant expansion, London – central & suburbs & South East.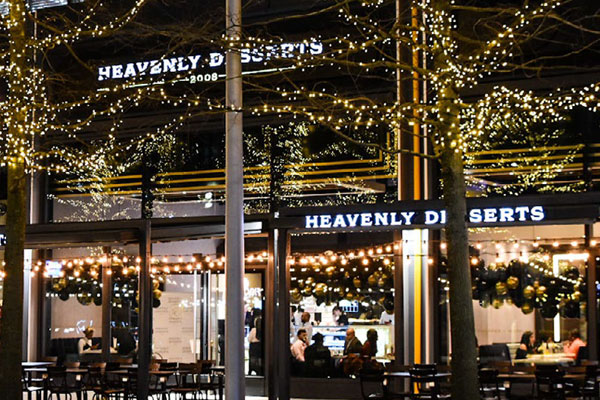 Heavenly Desserts
Luxury gelato parlour – retained agent for expansion, with a focus on central and suburban London.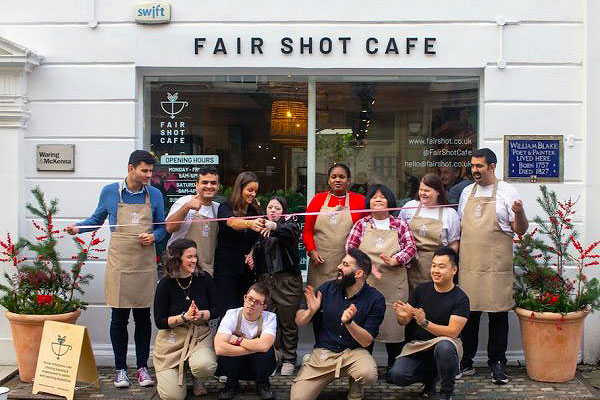 Fair Shot Cafe
Property advisor to this unique cafe that is empowering young adults with learning disabilities through specialty coffee, (pro bono).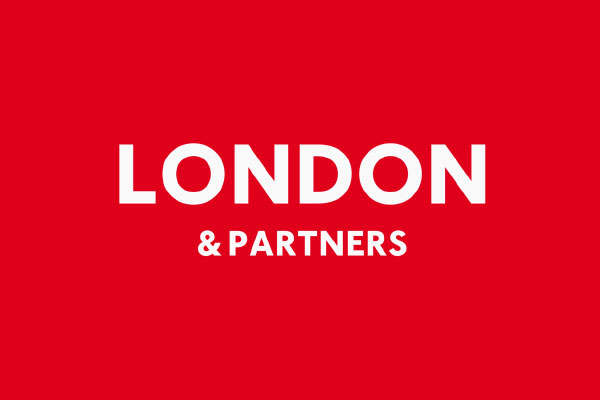 London & Partners
Project specific retail consultant in respect of attracting international retailers to the capitol on behalf of the Office of the Mayor of London.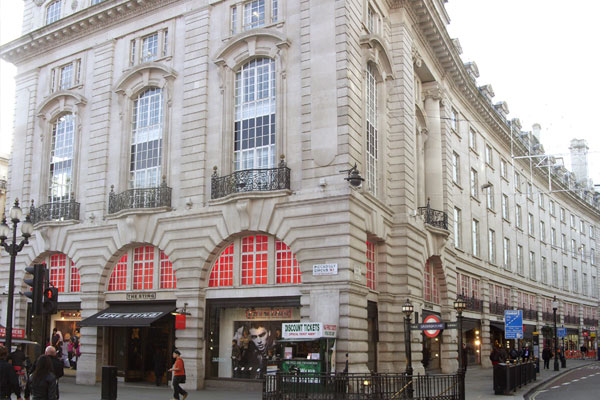 1 Piccadilly Circus – The Sting
joint leasing agent for Standard Life of 33,000 sq ft to The Sting from Netherlands.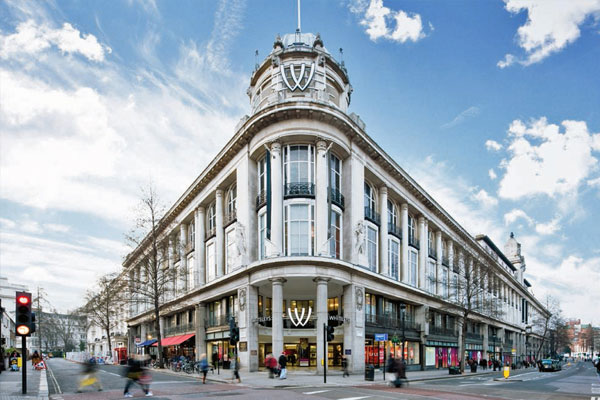 Whiteley's – Queensway
Joint leasing agent for Standard Life of 350,000 sq ft retail & leisure centre, one of the first & few in central London.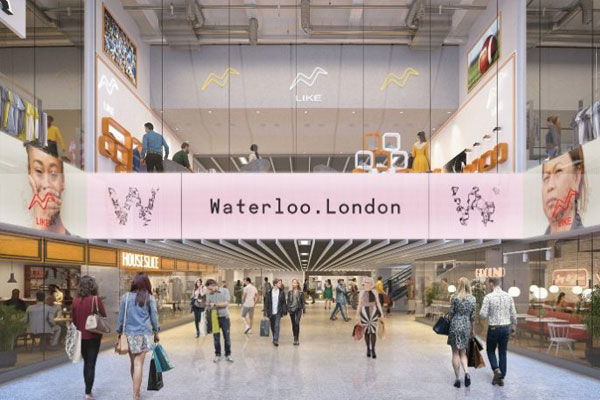 Waterloo : London
The Sidings – joint development and leasing agent for London & Continental Railways.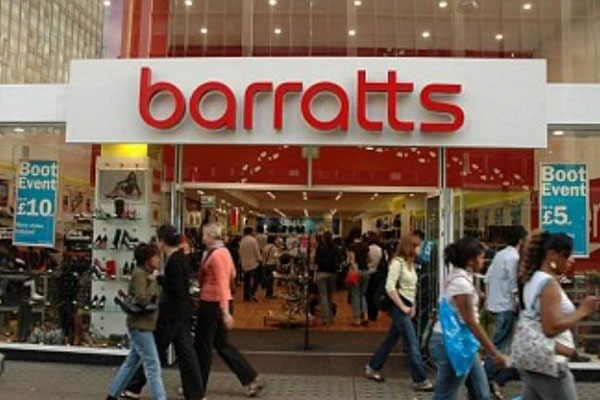 Stylo Barratt
Sole disposal agent for over 200 leasehold shop premises.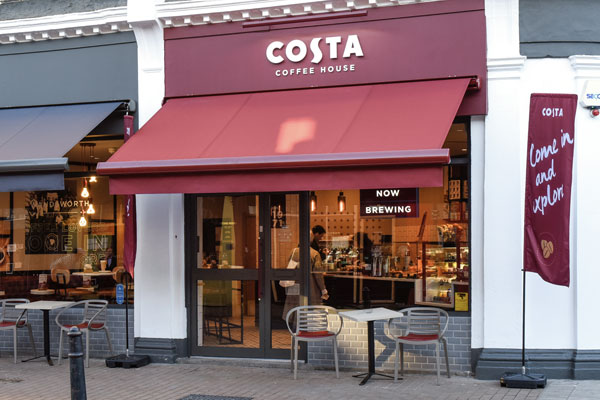 Costa
Sole acquisition agents from date of Whitbread plc's purchase – high volume, nationwide expansion.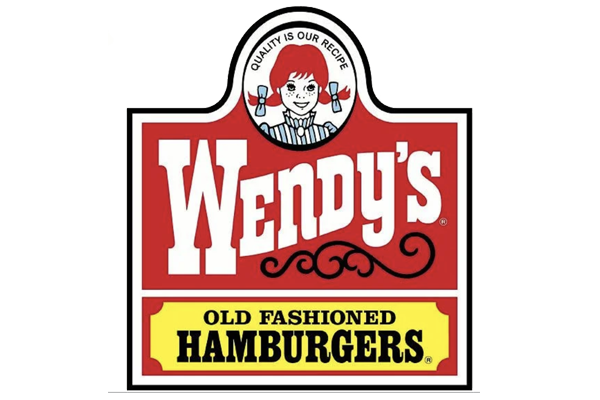 Wendy's Restaurants
Sole acquisition agents for UK market entry with key acquisitions on Oxford Street, Shaftesbury Avenue and across London.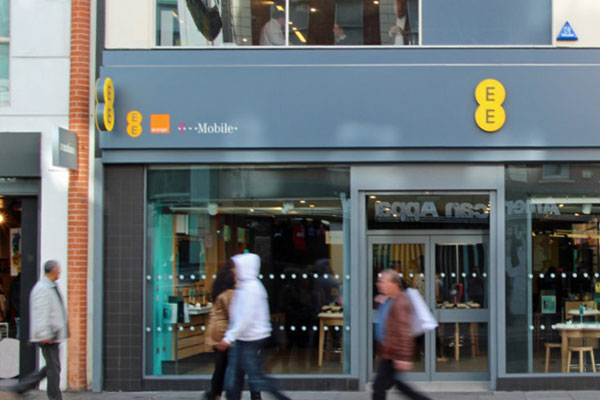 EE (formally Orange)
Sole 'outsourced' retail estate team for rapid expansion in high streets & shopping centres nationwide.